Hockey Operations & Front Office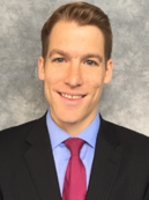 Michael Karpowich
Director of Corporate Partnerships
Phone:
607-722-7367
E-mail:
Michael enters his second season with the Binghamton Devils and will serve as our Director of Corporate Partnerships. Michael comes to us after time with the Binghamton Senators and spent three seasons with the Elmira Jackals where he played a huge role in their game presentation in addition to great success with corporate and group sales.
Prior to his years in Elmira, he graduated from Etowah High School in Woodstock, Georgia pursued his dream of attending the University of Arizona where he graduated in the summer of 2011 with a degree in Business Management and a minor in Sports Management.
In his free time, Michael enjoys playing basketball, traveling, and riding roller coasters and is a college basketball and football fanatic with his favorite team being the Arizona Wildcats. Michael and his brother, Justin, are active NCAA basketball bracketologists, and last year, their prediction on Selection Sunday was the most accurate in the world. Michael currently resides with his brother in Binghamton, NY.