Hockey Operations & Front Office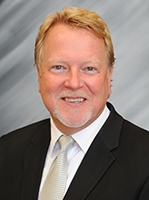 Terry Buczkowski
Vice President of Business Development & Marketing | Communications
Phone:
607-722-7367
E-mail:
Terry maintains his role this season as Vice President of Business Development & Marketing for the new Binghamton Devils organization. His personal approach in combination with his global sales and marketing experience has led the team to unprecedented growth, market penetration and overall brand recognition.
Buczkowski's focus will continue to be on increasing revenue through the expansion of new business development opportunities for the team, the region and the league.
Additionally, he continues to oversee sales and marketing efforts of the Devils' organization along with management oversight of media/communications, merchandise, premium suite leasing and event operations. In his tenure with professional hockey, Terry has negotiated the television broadcast rights and executive produced live game telecasts and project managed the redesign and launch of the team's digital media presence.
Outside of work Terry enjoys hiking, boating and motorcycling in the Adirondack Mtns.
Terry currently resides in Endicott, NY with his wife Beth and previously graduated from the State University College of New York at Buffalo and Mohawk Valley Community College, Utica.