News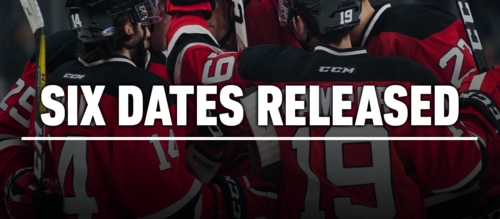 06/29/2017 7:25 AM
-
BINGHAMTON, N.Y. – The Binghamton Devils have released six guaranteed dates in preparation for the 2017-18 season at Floyd L. Maines Veterans Memorial Arena.
Below are the guaranteed dates:
Sunday, December 31 – New Year's Eve Bash
The opponents, start times, and additional promotional themes will be named when the American Hockey League releases its schedule. Get a head start on First Responders Night by clicking

HERE

.
Full and half season memberships are available now and fans can score a FREE ticket to a New Jersey Devils NHL game this season. In addition, the Binghamton Devils have released the NEW Devils Dozen Memberships that guarantees your seat to opening night.
Stay current with the latest team news by visiting

www.binghamtondevils.com

. Follow the Devils all year long on Facebook (/bingdevils), Twitter (@BingDevils), Instagram (@bingdevils), Snapchat (@bingdevils), and the team's Youtube channel (/BingDevils).